Why Are My MacBook Air Speakers Quiet? [Solved]
Lots of MacBook Air, Pro Users are facing low sound output when compared to the first time. Many people are asking why my MacBook Air speakers are quiet.
In some cases, MacBook Air speakers got very quiet so that even at the max volume they sound the same as half the normal volume level. S
o In this article, I have tried to cover all types of solutions that would be useful for these types of problems.
If you don't listen to sound from the built-in internal speakers on your MacBook Air or Pro, make sure macOS is up-to-date, and Audio Settings Are correct.
So let's check the setting in your MacBook Air or Pro laptop.
Why are MacBook air speakers quiet? Solutions
First Check your sound settings
Before looking after the setting for MacBook Air speakers, not working problem,
First, make sure that You have disconnected any cables from the USB, Thunderbolt, or 3.5 mm audio ports on your MacBook.
From the Apple, menu, choose System Preferences.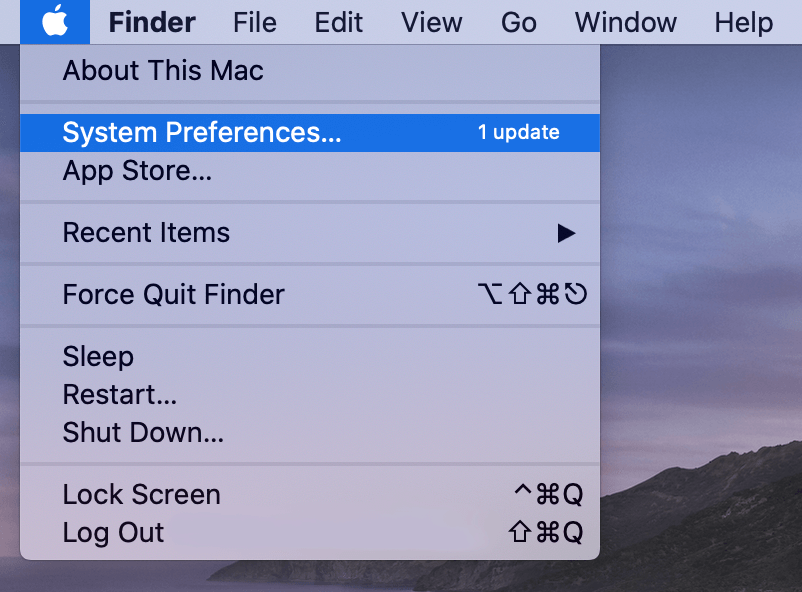 Click Sound.
Click the Output tab, then select the built-in speakers. If you don't see built-in speakers as an option in the Output window, contact Apple Support.
Check If the Output volume slider is set low, or selected to mute tab. If that, move the slider to the right, Deselect mute tab and test again.
If your MacBook sound still doesn't configure as original sound, contact Apple Support.
Reset the NVRAM
MacBook Pro quiet speakers it also happens caused by RAM issue.
The speaker volume issue on your MacBook Pro also can be solved by resetting the NVRAM. Your MacBook stores Some settings of your laptop in a special memory space Whether it is turned off.
The MacBook having intel system stores this information in memory known as NVRAM and in PowerPC-based Macs, this is stored in memory known as PRAM.
Type of Information stored in NVRAM / PRAM
Speaker volume
Screen resolution
Startup disk selection
Recent kernel panic information, if any
If you face any related problems which are mentioned above, You can solve these issues by resetting NVRAM / PRAM. I can not give you a 100% guarantee but you have to try this method before looking for another costly method.
How to Reset NVRAM Setting.
Shut down your MacBook Air or Pro.
Turn on the computer.
Press and hold the following keys on the keyboard Simultaneously: Command (⌘), Option, P, and R before the gray screen Appears
Hold the keys down until the computer restarts and you hear the startup sound for the second time.
Release the keys.
if you want to see the full article on resetting the NVRAM then click About NVRAM and PRAM.
After the completion of resetting NVRAM or PRAM, you need to reconfigure your settings for, speaker volume, screen resolution, startup disk selection, and time zone information.
Note: If issues are Still not solved, your Macbook may have to replace the logic board battery. The logic board battery helps retain NVRAM/PRAM settings when your computer is shut down. To replace the logic board battery you can take your laptop to Apple Authorized Service Provider.
MacBook Air Speaker Replacement
Do it yourself: the speakers SHOULD cost under $20 on Amazon.
Take it to your local repair shop: It might cost around $50- $100.
Take it to Apple Authorised Center: Apple Charges Around $300 – $600 to replace the speaker because they are glued to the top case and can't be replaced individually.
Best MacBook Precision Repair Tool Kit
Which speakers are used in MacBook Pro?
Speakers used in MacBook is Planar Magnetic Type, which means the speaker can be almost completely flat. This flat design is given for Saving space without sacrificing sound quality.
Best Internal Speakers for MacBooks
This list contains the best Replaceable internal Speakers that are available on Amazon. You can choose Speakers for all types of users whether it is Macbook Air, Macbook Pro 13″ or Macbook Pro 15″.
For MacBook Air 13″ 
For MacBook Pro 13″ 
For MacBook Pro 15″
How to Replace Internal Speaker on Macbook?
Replacement of Speaker in Apple Macbook is a little bit complicated because they have glued speaker on the top of the case.
Even there is difficult in replacing the speaker in Macbook I'm trying to replace it myself because Apple says it costs about $300 – &600 to replace in Authorities Service Center.
At first, Remove the back case. If you don't know how to remove the back cover of the MacBook you can check this guide: MacBook Pro 15″ Touch Bar Late 2016 Lower Case Replacement.
The hardest part is the speaker is glued to the enclosure with really hard tape, so you can use a hot blower machine if you have one. If you don't have this tool you can use a hair drier insted.
You can use a flat screwdriver to recover the speaker. 
 Be careful not to damage the battery shells when you do that.
After removing the speaker you can now fit the new speaker. For gluing the speaker in the case you can use double-sided tape. But make sure that do not make any gaps while putting the tape It can distort the sound quality.